On June 9th, Big Four auditing firm, KPMG, stepped down as FIFA's auditing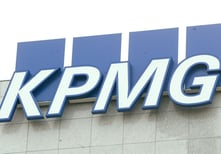 firm after working with them for more than 16 years. KPMG has confirmed its resignation, but declines to comment further. Many questions have been raised as to why a Big Four auditing firm missed or looked passed so many red flags. FIFA has been in the news a great deal the first half of this year with a new president, uncovered and hidden bonuses to
executives, and internal audit stepping down.
In the first part of this series, we were uncovering who FIFA answers to as it is a muti-national, non-profit organization. This article focused on the 2015 scandals that came to light after an extensive FBI investigation related to bribery and money laundering. Less than one month ago on 5/15/2016, the head internal auditor, Scala, stepped down with very little comment, but he did comment on a decision that makes it possible for the FIFA council to "impede" audit investigations by either dismissing committee members or "through the threat of a dismissal". FIFA is still looking to appoint a new Chief Compliance Officer to succeed Scala.
In the second part of this series, we focused our attention to the recent publishing's of bonuses and incentives
the 3 top executives received and hid for years. These bonuses totaled to over $80 million. Ex-President, Blatter, strongly refused to publish his salary publically, even though non-profits must publish salaries to continue as a non-profit organization. Blatter finally revealed his reasonable $3 million dollar salary, but covered up about $30 million in bonuses and other incentives he received.
As of now, KPMG has stated that they can no longer comment because of "ongoing fiduciary duties to FIFA." FIFA has publically commented on the recent event, "FIFA welcomes this change as it gives the organization the opportunity to work with a new audit firm, which will be appointed soon." FIFA's counsel will soon appoint a temporary auditing firm for the remaining year.
With FIFA's reoccurring scandalous news stories being brought to light, we expect a few more follow up stories to this series. Stay tuned for updates with KPMG and any backlash they may face for signing off on the books in 2015 and prior years. We look forward to see which auditing company replaces KPMG.