Internal Control Procedures
Are you looking for an example policy, form, or checklist to help get you started? It is always easier to edit a document rather than going through the process of drafting one starting from scratch.
Vibato has spent 10 years creating and compiling over 500 pre-built forms, policies, and templates available for immediate use in both English and Mandarin. These comprehensive documents can help you set up and run your organization more efficiently, based on our best practice, and standardized approach. These documents can be used alone or in conjunction with an internal control implementation effort.
How You Will Benefit
Save time. Accelerate your initial internal control implementation as well as yearly audit preparation efforts with our pre-built forms, policies, and templates. Spend a few hours tailoring them to meet your business needs, rather than months creating them from scratch.
Save money. No need to purchase or have staff create forms or procedures for your finance department. Everything you need comes with the Vibato Internal Control Suite.
Improve audit efforts. Our audit-ready format reduces the cost and disruption of audit preparation. Keep your audit in-scope by providing the documentation your auditor needs in a well-organized format.
Improve risk management efforts. Reinforce a corporate culture that values financial integrity and control by requiring everyone in your organization to use the same, high-quality forms and documentation for finance-related tasks.
We Own AccountingTemplates.com and we share!
We own www.accountingtemplates.com and we offer over 700 best practice 'Supplemental Documents' consisting of pre-drafted forms, policies, checklists, etc. as support to help your team understand how to execute your internal controls. We offer these documents complimentary with the purchase of the Vibato Internal Control Suite software or you may purchase them individually based on need. The documents are available in both English and Mandarin.
Our Supplemental Documents are:
Well-organized and user or audit-ready
Easy editing and storage with Microsoft Office-based templates
Based on best practices to improve efficiency
Maps to each internal control you have selected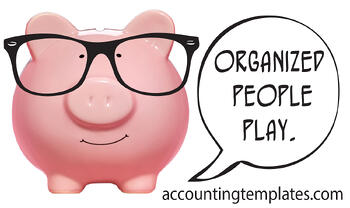 Example available templates include:
IT network diagrams
Organizational charts
Audit Committee / Board of Directors presentations
Warrant purchase agreements