It's an exciting month here at Vibato! Check out new website, CPE events, and informational resources!
Introducing AccountingTemplates.com!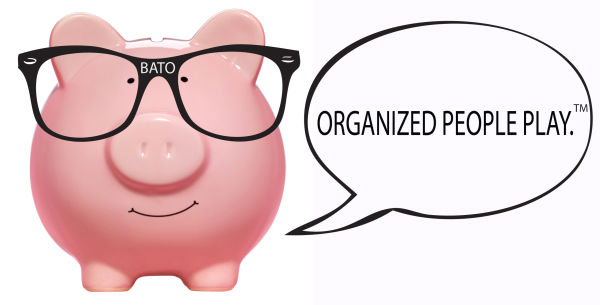 Vibato is pleased to announce the launch of a new sister website, www.AccountingTemplates.com. This site allows users to browse through hundreds of pre-drafted Sarbanes-Oxley, ISO, PCI, and external-audit-compliance-ready accounting and information technology related policies, procedures, checklists, and templates. Each document is built using established best practice accounting methods and compliance standards, many of which are translated from English to Mandarin. Template prices range from $19.99 to $399.99 and are designed to help companies of any size.
"Our goal is to revolutionize the typical time-and-materials accounting and consulting industry by allowing customers to leverage pre-existing accounting knowledge within ready to use templates," said Teresa Bockwoldt, CIO and Co-Founder, Vibato. "The feedback so far has been tremendous. Some of our bestsellers include a ready to use period-end close checklist and a SAS 70 / SSAE 16 step-by-step review guide. We are excited to see the international potential of this site and we look forward to expanding beyond English and Mandarin in the future."

AccountingTemplates.com is an extension of Vibato LLC, which has revolutionized internal control and Sarbanes-Oxley processes and procedures. Vibato's Internal Control Suite® and the SOX Compliance Made Simple® solutions were developed over 15 years, 1000's of hours, and 100's of implementations at public, private, and non-profit companies worldwide. The Vibato approach has been diligently refined through each implementation and turned into hundreds of practical and useful templates based on best practice standards used throughout the world.
Learn more about the website and our new mascot 'BATO' by clicking here!
____________________________________________________
Come to the Bay Area Accounting Professionals Mixer on Saturday, August 24, 2013 from 12PM - 6PM
at the Sheraton Hotel, 745 Baywood Drive, Petaluma CA 94954!
Eat, drink, mingle, and learn!
Earn up to 5 hours of CPE on a variety of interesting topics and hands-on workshops.
Key Note Address:
"The Black Arts of White Collar Crime" delivered by Key Note Speaker Sam Antar, ex-CFO of Crazy Eddie.
Additional
Learning Stations Include:
"External Audit Perspective" delivered by Audit Partners Paul Skeen, CPA & Mark Anderson, CPA from

Hansen, Barnett & Maxwell P.C

.

"Strategic IT for Small Businesses" & "Info Security for the Small Business" delivered by Trevor Hicks, PMP, CISSP, CISM, star of the reality series "Dell Battle IT."

"One Step Ahead of Creative Fundraising" & "Value of Financial Statements in the Non-Profit World" delivered by Christina Hollingsworth, CPA from

Dillwood Burkel & Millar, LLP

.
Hands-on Workshops:
Vibato, LLC will have 10 workstations available where participants will be expertly guided through how to prepare an actual financial risk assessment or a 930-point segregation of duties analysis using the Internal Controls Made Simple

®

methodology. You must reserve a spot and come prepared with your own data as you'll be able to take a print out or soft-copy of your workshop results so come prepared.
Bring your own financial statements and learn how to prepare a financial risk assessment using the Internal Controls Made Simple® methodology.
"Financial Risk Assessment" delivered by Vibato CIO & Founder, Teresa Bockwoldt, MS Taxation, MBA.

"930-Point Segregation of Duties Analysis" delivered by Vibato Client Services Manager, Juliette Goyhenetche-Gibson.
We are expecting a large crowd but space is limited so please make your reservation early.

Early registration $59. Regular registration $79.
Earn up to 5 CPE Credits

LEARN MORE VIA THIS LINK or REGISTER HERE
____________________________________________________
Vibato Launches Petition to Keep Ex-Enron CEO in Jail
Vibato has launched a petition against the early release of former Enron CEO, Jeffrey Skilling. The US Department of Justice released information to the public regarding the possibility of an early release on April 4, 2013 (Court Docket Number: 4:04-cr-25-2). Skilling has served six of a 24-year prison sentence related to a 19-count conviction of fraud, conspiracy, insider trading, and lying to auditors (case no. 4:04-cr-00025 U.S. vs Jeffrey K. Skilling US District Court for the Southern District of Texas Houston Division.)
The petition is intended to provide a platform for the public to voice their opinion about Skilling's early release efforts. The petition results will be delivered to the Honorable Judge Simeon Lake who presided over the original sentencing and who will be presiding over Skilling's most recent appeal. Check out the article and petition HERE.
CIO & Co-Founder of Vibato, Teresa Bockwoldt, explains the purpose of this campaign, "As internal auditors, we strongly believe in the requirement that public companies must be held accountable for providing accurate financial information to the investing public. Skilling's subsequent early release could send the message that these requirements are merely suggestions and set a dangerous precedent for would-be fraudsters. There has been very little press about his efforts and we are hopeful this petition will bring comfort to the victims and information to the masses."

Vibato has also created the article, '5 Reasons why YOU should Speak out about Jeffrey Skilling's Early Jail Release" as well as a survey and discussion board to learn about the public's general opinion on this matter. All of these items can be found at www.KeepSkillingInJail.com.
____________________________________________________
Video Learning
We think you'll find these informative!