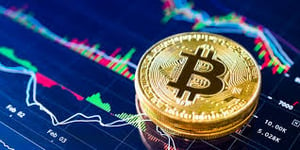 Fraud is everywhere and cryptocurrency is an exciting, and yet scary, world to play in. Here is an interesting article about how the head of Bitcoin's Escrow Service may face serious jail time if found guilty of a $7M fraud from William Foxley of Coindesk.com:
According to U.S. Attorney's Office of the Southern District of New York, Jon Barry Thompson of Volantis Market Maker is accused of committing two counts each of commodities and wire fraud for false claims concerning the acquisition and sale of $7 million worth of bitcoin.
The U.S. Commodity Futures Trading Commission also leveled civil charges against Thompson on Monday.
In a complaint filed earlier this summer, a grand jury alleged that Thompson defrauded two companies out of funds intended for bitcoin purchases in 2018. At the time, bitcoin traded for just under $8,000 per coin, according to Statista.
Follow the links above for the full story and more information.