Come to the Bay Area Accounting Professionals Mixer on Saturday, August 24, 2013 from 12PM - 6PM at the Sheraton Hotel, 745 Baywood Drive, Petaluma CA 94954!
www.BayAreaAccountingProfessionalsMixer.com
Eat, drink, mingle, and learn!
Earn up to 5 hours of CPE on a variety of interesting topics and hands-on workshops.
Key Note Address:
"The Black Arts of White Collar Crime" delivered by Key Note Speaker Sam Antar, ex-CFO of Crazy Eddie.
Additional Learning Stations Include:
"External Audit Perspective" delivered by Audit Partners Paul Skeen, CPA & Mark Anderson, CPA from Hansen, Barnett & Maxwell P.C.
"Strategic IT for Small Businesses" & "Info Security for the Small Business" delivered by Trevor Hicks, PMP, CISSP, CISM, star of the reality series "Dell Battle IT."
"One Step Ahead of Creative Fundraising" & "Value of Financial Statements in the Non-Profit World" delivered by Christina Hollingsworth, CPA from Dillwood Burkel & Millar, LLP.
Hands-on Workshops:
Vibato, LLC will have 10 workstations available where participants will be expertly guided through how to prepare an actual financial risk assessment or a 930-point segregation of duties analysis using the Internal Controls Made Simple® methodology. You must reserve a spot and come prepared with your own data as you'll be able to take a print out or soft-copy of your workshop results so come prepared.
Bring your own financial statements and learn how to prepare a financial risk assessment using the Internal Controls Made Simple® methodology.
"Financial Risk Assessment" delivered by Vibato CIO & Founder, Teresa Bockwoldt, MS Taxation, MBA.
"930-Point Segregation of Duties Analysis" delivered by Vibato Client Services Manager, Juliette Goyhenetche-Gibson.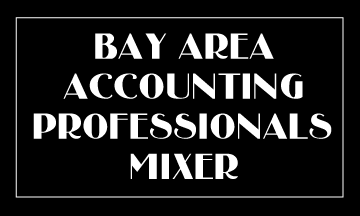 We are expecting a large crowd but space is limited so please make your reservation early.

Early registration $59. Regular registration $79.
Earn up to 5 CPE Credits

LEARN MORE VIA THIS LINK or REGISTER HERE