The requirement for non-accelerated filers to comply with Section 404(b) may in fact kick in this year after all. It is currently scheduled to become effective for non-accelerated filers on June 15, 2010.
According to Open Congress.org, amendment H.Amdt527 of the H.R.4173- Wall Street Reform and Consumer Protection Act of 2009, which is the amendment that will grant a permanent reprieve for non-accelerated filers for Section 404(b) of the Sarbanes-Oxley Act of 2002, has failed to be included in overall bill before the Senate.
Here is a screenshot from opencongrees.org (I have also included the link to the page below):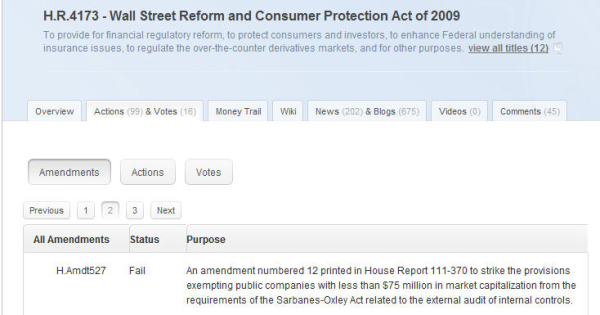 http://www.opencongress.org/bill/111-h4173/amendments?page=2
We are investigating to see if the vote is final or if there is the possibility of the amendment still being included. We will post further updates as we have them so stay tuned.