Download "5 Steps to an Effective Segregation of Duties Analysis"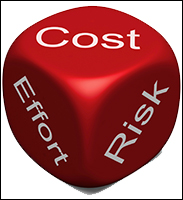 We, like most auditors, have spent hours creating Word documents detailing segregation of duties (SOD) conflicts and trying, with great difficulty, to draw a widespread conclusion that was worthy of reliance must less worthy of reading…
We decided there had to be a better, faster, and more useful way to get this work done. One that didn't make people fall asleep!
In this document, we explain how to take responsibility for this important analysis. You will learn:
The purpose and value of the SOD analysis
Tips on selecting the SOD analysis tool
How to apply SOD information beyond the audit
Complete the form on the right to receive an email with a link to download this valuable document!